You may be lacking Vitamin B12
Majority of us here in India are Vegetarian. Even our friends who eat KFC or butter chicken once a week, they may be religiously by definition a non-vegetarian but nutritionally they are veggie only. There are many Nutrients which are only accessible if you are regular consumer of Meat. Vitamin B12 is one of them and that's the reason why we see so much of Vitamin B12 deficiency around us…
"If you are vegetarian, you are 4.4 times more likely to experience a vitamin B12 deficiency; 81 percent of Urban Indians have low Vitamin B12"
Dr. Sadanand Naik, the head of bio-chemistry at KEM Hospital, Pune, conducted a study among middle-class men in Pune which showed that 81 percent had low levels of vitamin B12. The study also showed that urban middle class residents were in the highest risk group. Even if your diet contains plenty of vitamin B12 foods, you could still suffer from this vitamin deficiency. Several health conditions, medications, and lifestyle choices can make it difficult for your body to absorb vitamin B12 and so you might land up with a vitamin B12 deficiency.
You too could be one of them. Beware of following signs indicating Vitamin B12 deficiency:
1. You can hardly stay awake in the noon—even if you sleep 7-8 hours in night
"Fatigue is one of the first signs of B12 deficiency," says Lisa Cimperman, RD, a spokesperson for the Academy of Nutrition and Dietetics, USA. That's because your body relies on the vitamin to make red blood cells, which carry oxygen to your organs. And without enough oxygen in your cells, you'll feel tired no matter how long you sleep. Fatigue can mean a number of things, though, so you can't assume you're B12 deficient if feeling sleepy is your only complaint—doctors usually are tipped off if you've got fatigue plus other symptoms.
2. That shopping bag feels like a hundred Kgs…
If you are devoid of enough required oxygen from red blood cells, your muscles will feel like mess.You may attribute it to your Job or your schedule. But actually it may be because of B12 deficiency…
3. Pins and needles sensation in arm and Foot…
"It felt like electricity was running from my head to my feet," says Manisha Agarwal, 44, who was eventually diagnosed with a B12 deficiency. Other sufferers report numbness and a "pins and needles" sensation in hands, severe pain in knee etc. These weird pains are all a result of damage and if ignored can worsen-up and result into having a knee surgery, which is nothing but is triggered by low oxygen levels in cells. Knee symptoms that don't improve may require an orthopedic surgeon to have a look.
4. You put your mobile in the fridge.
Do you have to think hard to remember your aunt's name? You may be worried that it's early dementia, but sometimes low B12 is to blame. "At one point I couldn't remember how to write a cheque", says Santosh shetty, 56, who was diagnosed with low levels. Sometimes as a doctor we may diagnose elderly as early Alzheimer's but actually turns out to be low B12.
5. You feel wobbly or dizzy.
"I would get dizzy just walking up the stairs," says Vipul, 38. One Turkish study compared the vitamin B12 levels of patients who sought treatment in the emergency department for dizziness with those of 100 healthy volunteers. The result: Those dizzy patients had 40% less B12 than the volunteers.
6. You look pale.
If your red complexion now has a yellow cast, low B12 may be the reason. With a deficiency, the red blood cells that you do have are very fragile and easily broken, causing a release of bilirubin pigment that gives skin a yellow discoloration.
7. Smooth Red Tongue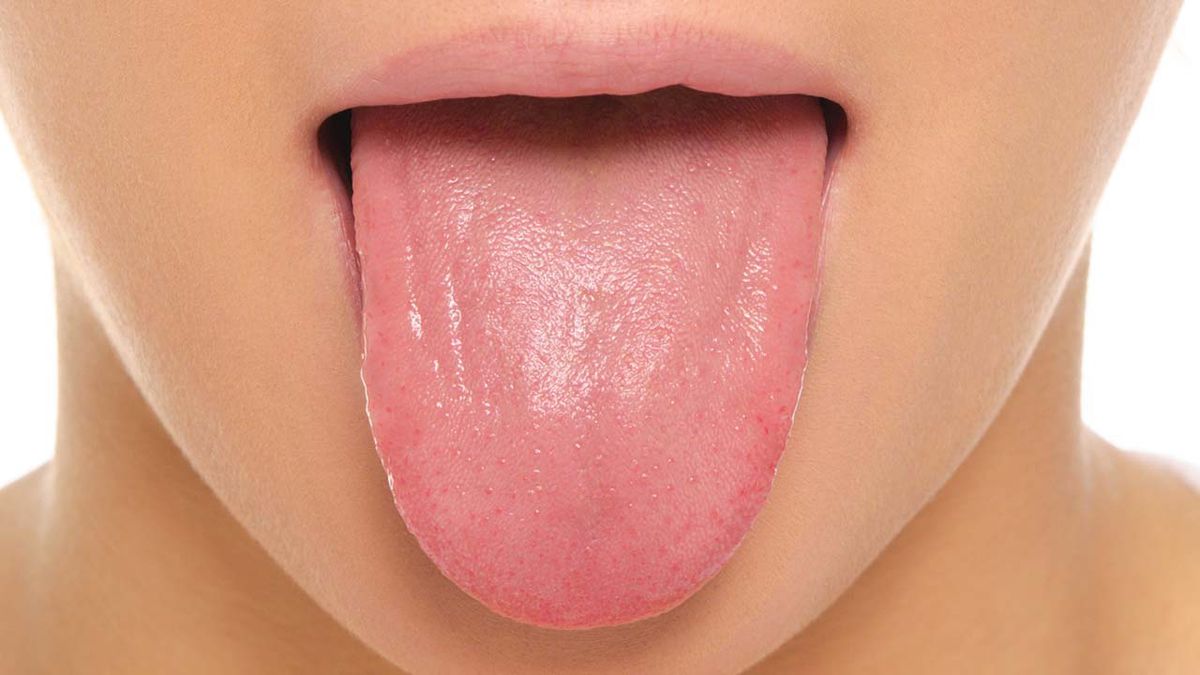 Many of people with a severe B12 deficiency lose the papillae—those little bumps—on their tongues, especially around the corners. Patients also complain of burning and soreness, particularly under the tongue. And since most of those papillae contain taste buds, if you lose a lot of them even your best foods are going to tasteless. In fact women with a B12 deficiency may actually lose weight because food doesn't taste as good to them anymore.
8. Every little thing makes you disturbed and Cry…
Lack of B12 wreaks havoc on your mood, possibly leading to depression or anxiety. Doctors aren't sure exactly why it increases your risk for depression, but it may have something to do with the fact that B12 is involved in the synthesis of brain chemicals, such as serotonin and dopamine, that help regulate mood.
9. Something's up with your eyes…
In extreme cases, you may get retinopathy, an eye problem. You may get shadow in your eyes which may get aggravated.
So if you encounter such problems, contact your ophthalmologist.
[/vc_column_text][/vc_column][/vc_row]